Well, everyone but musicians and the VJ's...


The concept is this: Get in the church, leave your electronic devices, put down your sleeping bag, and don't say a word from 8 PM to 8 AM. Sense your surroundings, each other, and relax.
The even is twice a year, normally, and I was fortunate to be invited in, and got a whole 4 hours to jam with the visuals.
Four projectors were lighting six huge balloons hung in the middle of the room, and then it was a pure jam from there.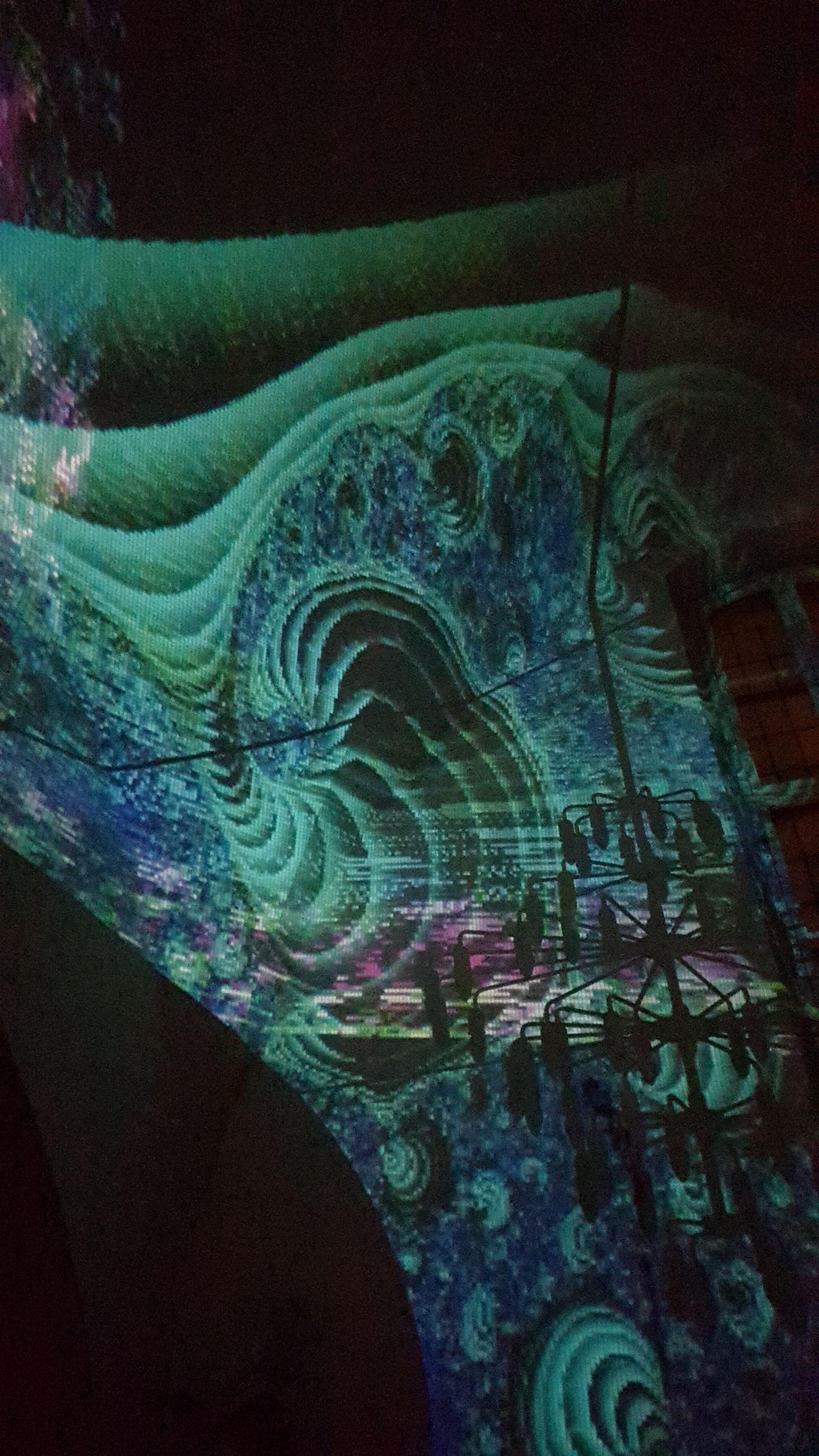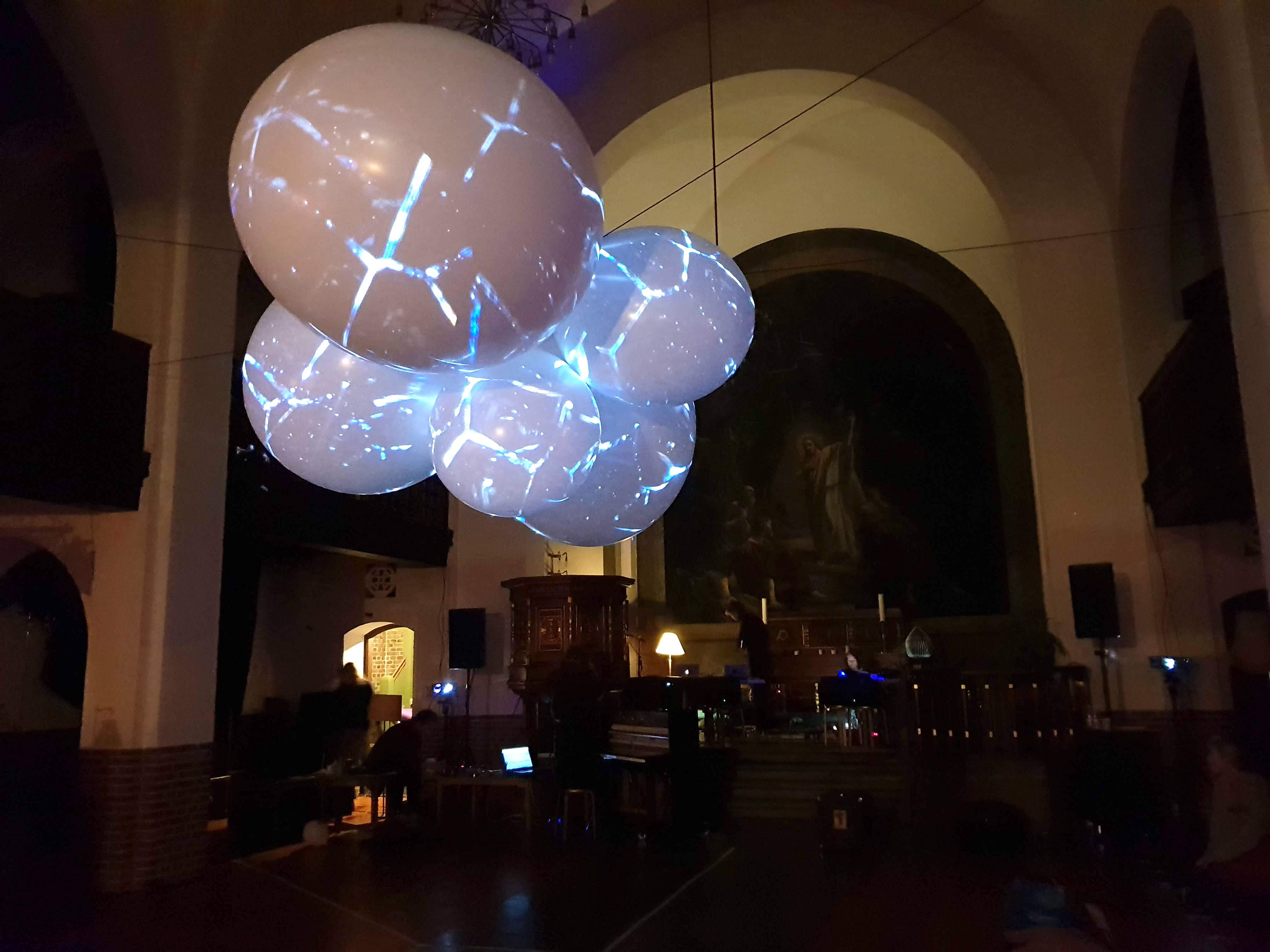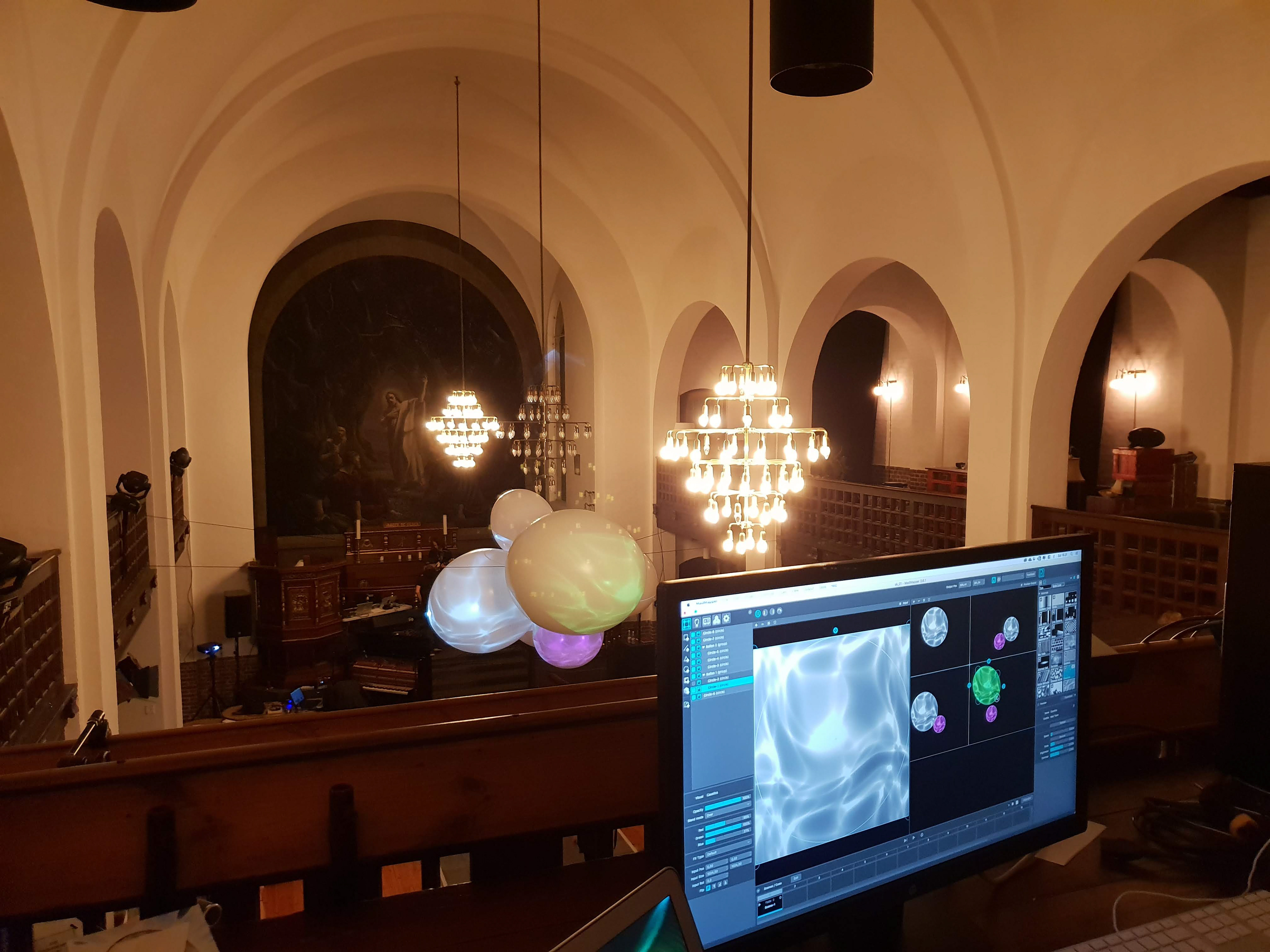 Thanks to Mathias Jørgensen, Marius "Sveske" Nielsen, Joachim Dalmer, the musicians, the participants, and the church for a great event.